Children
Then he took a little child and put it among them; and taking it in his arms, he said to them, "Whoever welcomes one such child in my name welcomes me, and whoever welcomes me welcomes not me but the one who sent me."  -Mark 9:36-37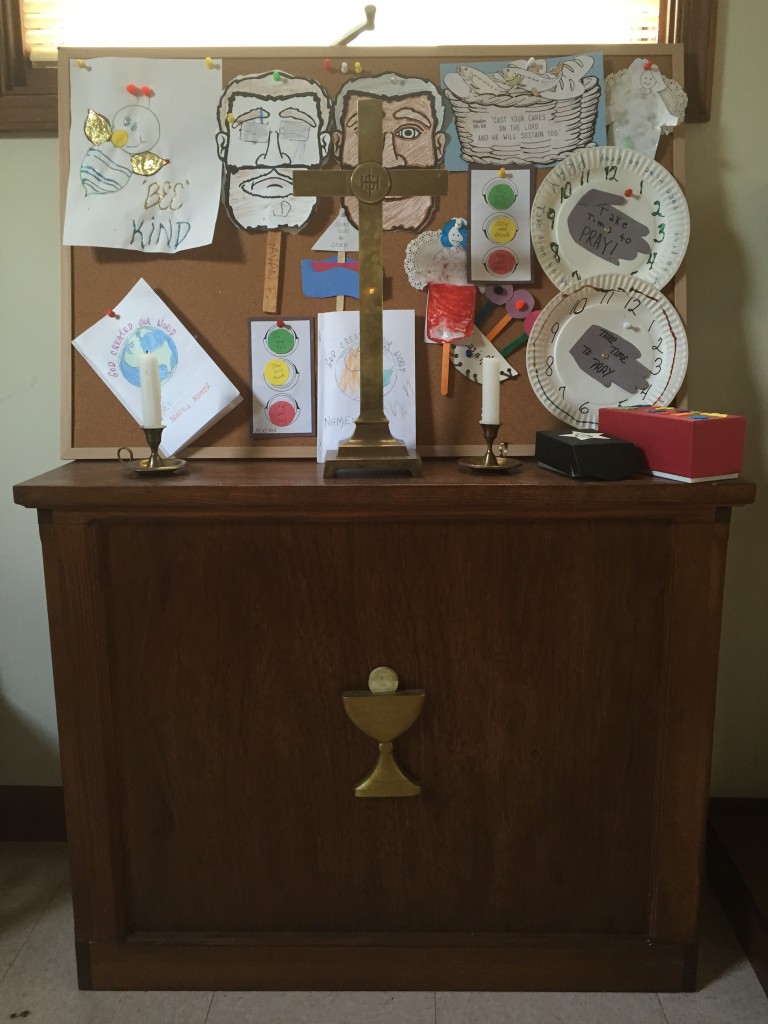 Sunday School and our Kids First Service are on hiatus for the summer.  We will pick up again in September!
Sunday School
Sunday school for all ages is held before the service every first and third Sunday of the month at 9:00am.  Our multi-age children's class is designed to involve the children while learning about God and His plan for us. Each lesson has a craft to make and take home; and lesson related paper activities are provided for the children to reinforce the lesson.  The final Sunday School class before summer break will be held June 3.
"Kids First" Service–the first Sunday of every month at 9:30am
This service is specifically geared towards families with young children. Kid-friendly props and prayers help kids stay engaged while worshipping.  They also learn age appropriate hymns, as well as sign language to go along with the words.  This shorter service helps children to learn more about church and about God while having opportunities to help play an active part in worship.
Nursery
We're glad to have children be a part of the service and appreciate any joyful (or not-so-joyful) noise that they'd like to contribute!  However, there is a nursery area equipped with a bathroom and changing table if parents or guardians need to step out of the service with their child.  The nursery is hooked into the sound system so you'll still be able to hear what is going on in the sanctuary while you attend to your little one.