The Wardens and Vestry
of the Episcopal Church of Saint Thomas the Apostle, 2023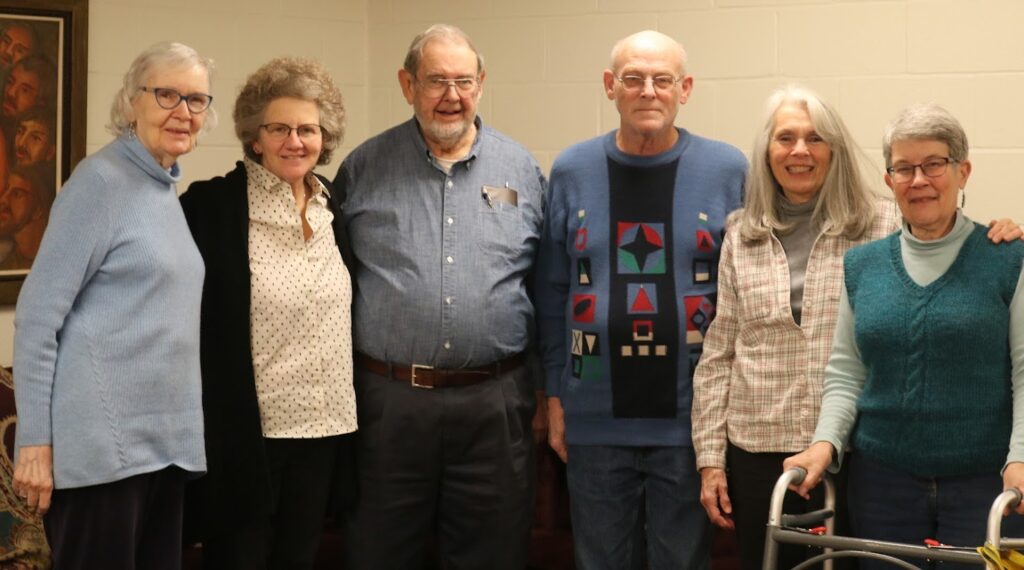 L-R Donna McLay, Liz Beebe (Senior Warden), Evans Goodling (Clerk), Bill Bahn,
Pat Mast (Junior Warden), and Amy Smith (Treasurer).
Holy Eucharist, Rite II on Sundays
a spoken Service at 8: 00 a.m.
and at 10:00 A.M., a Service with Music
THE FOURTH SUNDAY IN LENT
WITH HOLY BAPTISM
March 19, 2023
Holy Eucharist, Rite II–Spoken Service at 8:00 a.m.
Holy Eucharist, Rite II–Service with Music at 10:00 a.m.
Hospitality following the 10:00 a.m. Eucharist.
To read our email from
March 19, 2023
Would you like to donate flowers for Holy Week and Easter in memory of loved ones or in thanksgiving for blessings received? If so, please click on this link to download the form. Please note that the deadline for having names listed in the Easter bulletins is Monday, April 3, 2023.
On Saturday, December 3, 2022,
The Reverend Peter Pearson, C.F.C.,
led us in a Retreat to prepare for Advent.
If you were not able to join us in person, here are the links to the Conferences. 
To read our 2023 Stewardship Email, please click here. 
Welcome to St. Thomas Episcopal Church
Please Note: Masks are encouraged to protect those who are not vaccinated.
St. Thomas is a historic and very friendly church located near route 23 and route 10 in Morgantown, PA.  We always look forward to getting to know new people and invite you to stop by for a service or other event at the church. Whether you are coming to worship or to attend one of the various groups that meet at our church, we hope your time at St. Thomas brings you closer to God and helps refresh you so that together we can cultivate spiritual growth in our community and share the love of Christ with all.